There are more than 1.5 million nonprofit organizations registered in the U.S. That's a lot of competition for charitable giving, making strategy and business planning as important for nonprofits as it is in the for-profit world. While nonprofits don't work to maximize profits, they do work to maximize their impact. Facing increasing pressure from donors and philanthropists to make a tangible difference for the constituents they serve, strategic choices are critically important. For nearly 20 years, we have brought a blend of for-profit rigor and nonprofit sensitivity to our work for nonprofits.  Here are a few examples.
Charity Navigator
We worked with the CEO and leadership of this leading evaluator of charities to clearly define their Theory of Change and develop a strategy for growth and evolution to Charity Navigator 3.0.  We also designed their business plan to guide implementation over the next few years.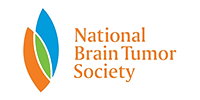 National Brain Tumor Society
Working with the leadership of the largest brain tumor focused nonprofit, we facilitated a transition from primarily providing grants to individual scientists to developing an innovative approach that engages leading cancer-research institutions in collaborative research. This collaborative effort, called Defeat GBM, is already yielding promising developments.
University of North Dakota
We worked closely with university president Mark Kennedy, engaging more than 900 stakeholders from across campus and beyond to develop and implement the OneUND strategic plan. We did this against a backdrop of significant budget cuts mandated on all state agencies to deal with a significant slow-up in North Dakota's economy.   Some of the results to date from implementation of the plan include a 10-percentage-point improvement in UND's four-year graduation rate, a jump in UND ranking on the National Science Foundation's list of leading research universities from 170 to 151 in the last two years, hundreds of millions of new investments in campus renewal efforts and the fact that UND was named with Harvard, Stanford and MIT as one of the nation's 25 most innovative universities by U.S. News & World Report.
"I'm very appreciative of President Kennedy's work on UND's new five-year strategic plan, which is already enhancing the university's reputation as a model of innovation and future-facing education and research," [Mark Hagerott, North Dakota System Chancellor] said. "I thank President Kennedy for enhancing the overall quality of the university and for his leadership during historically challenging budget times."
New England Aquarium (Choice Catch)
The environmental division of the aquarium had a collaborative agreement with Stop & Shop supermarkets to take actions aimed at improving sustainability of the global seafood supply. The aquarium was providing information to the chain's seafood buyers to help them work toward this goal, but progress had stalled. We assisted the aquarium's conservation team with developing a fresh approach. This effort enabled Stop & Shop to institute procurement policies and collaborate with their suppliers to make progress on this global issue.
Chimes International, Inc.
We worked with this mid-Atlantic regional nonprofit that provides group homes and employment services for individuals with intellectual and developmental disabilities (I/DD) and behavioral health services in a 5-state region.  Chimes was a complex business, having grown through acquisition under prior leadership, and facing significant changes in expectations as managed care initiatives unfold.  We worked with the leadership team to develop both a long-range strategic plan and a subsequent business plan to guide implementation.  Though this was before anyone anticipated the immediate and drastic changes brought about by the pandemic, changes made in anticipation of managed care served the organization well as it worked through the immense changes and challenges of 2020.


Conservation Alliance for Seafood Solutions
Following our work with the New England Aquarium, we received a major grant from the David & Lucille Packard Foundation to work on the "major buyer" strategy with this alliance of 18+ nonprofits all focused on collaborating to address the challenges of sustainable seafood by working with institutional buyers.  The goal was to fesh out their "common vision," and get sustainability requirements incorporated into the procurement processes of major supermarkets and institutional kitchens — while also providing guidance to the fisheries on how to improve their sustainability.